Dapper & Refined: Men's Formalwear for Fall Weddings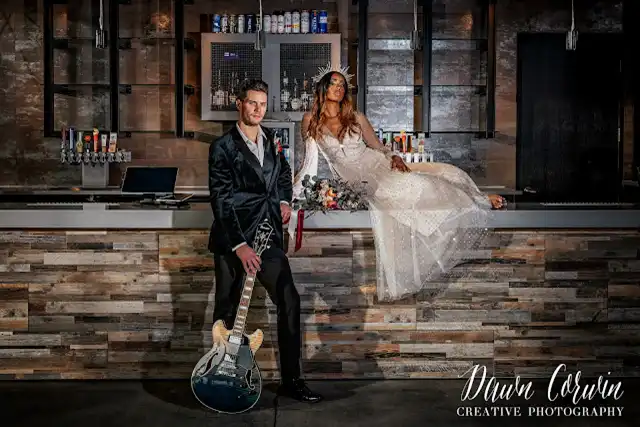 As the leaves change colors and a crispness fills the air, fall becomes a captivating season for weddings. It's the perfect time for men to embrace formal attire and showcase their impeccable style. In this blog post, we will explore the world of men's formalwear for fall weddings, providing you with essential tips and trends to ensure you look dapper and refined on the big day.
Fall weddings provide the perfect opportunity for men to showcase their sartorial elegance through formalwear. Whether you opt for a classic black tuxedo or experiment with seasonal colors and textured fabrics, always prioritize a well-tailored fit. Don't forget to add your personal touch through patterned shirts and autumn-inspired accessories. With these tips and trends in mind, you'll undoubtedly look dapper, refined, and ready to celebrate in style at any fall wedding you attend.
Classic Black Tuxedo
The timeless elegance of a black tuxedo never goes out of style. For fall weddings, a well-tailored black tuxedo is a go-to choice for grooms and guests alike. Pair it with a crisp white shirt, a black bow tie, and patent leather shoes to achieve a sophisticated and polished look. This classic ensemble is always a safe bet for formal affairs, regardless of the season.
Seasonal Colors:
Fall brings a rich and vibrant color palette, and incorporating these hues into your formalwear can create a striking and memorable look. Consider opting for suits or tuxedos in deep burgundy, navy blue, charcoal gray, or forest green. These colors not only complement the autumnal ambiance but also add a touch of warmth and sophistication to your ensemble. Choose a shade that suits your complexion and personal style.
Textured Fabrics:
When it comes to fall formalwear, textured fabrics add depth and visual interest to your attire. Consider materials such as velvet, tweed, or wool blends. A velvet blazer or a tweed vest can elevate your look, exuding luxury, and refinement. These fabrics also provide a bit of extra warmth, which is perfect for the cooler temperatures of the season.
Autumn-inspired Accessories:
Accessories are the finishing touches that complete your formal ensemble. In the fall, embrace accessories that reflect the season's essence. Consider adding a pocket square or tie in a fall-inspired color or pattern. Accessories made from textured materials like silk or wool can further enhance your overall look. Also, don't forget about the power of a stylish watch, cufflinks, and a tasteful lapel pin to add a personal touch to your outfit.