3 Tips to Look Dapper in Your Wedding Photos!
A Groom's Guide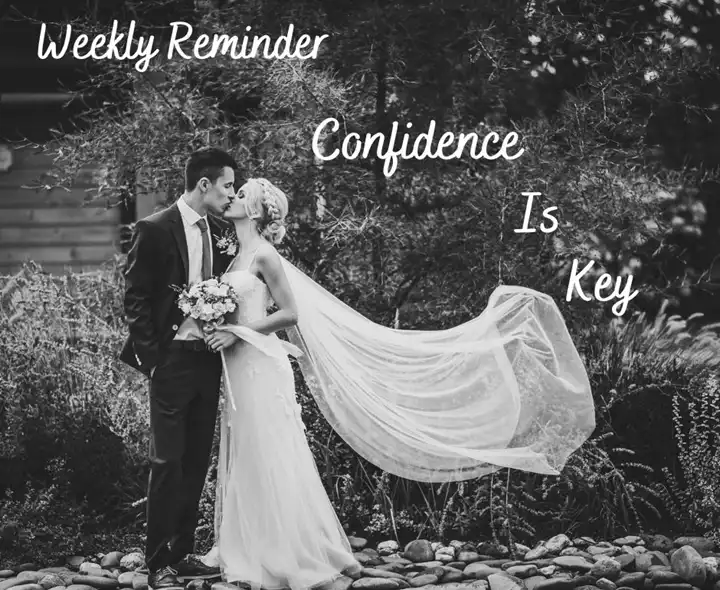 Your wedding day is a once-in-a-lifetime occasion, and you want to look your absolute best in the photographs that capture those precious moments. As the groom, you play a vital role in creating a stunning visual impact alongside your beautiful bride. To help you achieve a dapper and timeless look in your wedding photos, here are three essential tips to consider.
Dress to Impress:
Your wedding attire sets the tone for your overall appearance. When selecting your wedding suit or tuxedo, pay attention to details such as fit, fabric, and style to ensure you exude elegance and sophistication.

Perfect Fit: The key to looking dapper starts with a well-fitted suit or tuxedo. Consider getting a slim-fit style suit or tuxedo to achieve a flattering silhouette. Avoid oversized or ill-fitting garments, as they can detract from your overall look.
Classic Style: Opt for classic styles that stand the test of time, such as a well-tailored black tuxedo or a navy-blue suit. These colors are versatile, complement various skin tones, and create a refined aesthetic. Pair your suit with a crisp white shirt, a tasteful tie or bowtie, and a matching pocket square for an extra touch of sophistication.
Attention to Detail: Pay attention to the little details that can elevate your look. Invest in quality cufflinks, a stylish watch, and polished dress shoes. These accessories add personality and finesse to your overall appearance.

Grooming Matter:
A groom's grooming routine is paramount to achieving a polished and dapper look. Prioritize your grooming regimen in the days leading up to the wedding to ensure you look fresh and well-prepared.

 Skin and Hair Care: Take care of your skin and hair by following a consistent regimen that includes cleansing, moisturizing, and grooming. Exfoliate your skin a few days before the wedding to achieve a healthy glow, and style your hair neatly to complete the overall look.
Facial Hair: If you have facial hair, make sure it is well-groomed and shaped. Trim your beard or mustache, paying attention to clean lines. Visit a professional barber for a pre-wedding trim to ensure a polished and sharp appearance.
Hands and Nails: Don't forget about your hands, as they often appear in wedding photos. Ensure your nails are neatly trimmed and well-maintained. Consider applying a subtle matte clear coat for a refined touch.

Confidence and Posture:
Looking dapper goes beyond the attire you choose; it also relies on your posture, demeanor, and confidence.

 Stand Tall: Practice good posture throughout the day, as it not only enhances your physical appearance but also exudes confidence and self-assuredness.
Smile and Relax: Let your happiness and excitement shine through in your wedding photos by flashing a genuine smile. Relax and enjoy the moment, as this will contribute to a natural and joyful look.
Practice Posing: Before the big day, spend some time practicing different poses in front of a mirror. Experiment with various angles and expressions to find the ones that suit you best. This practice will help you feel more comfortable and confident during the actual photo sessions.
By following these three essential tips—dressing to impress, prioritizing grooming, and exuding confidence—you will undoubtedly look dapper in your wedding photos. Remember, it's not just about the clothes you wear but also how you carry yourself throughout the day. Embrace the joy of the occasion and let your inner charm shine through in every captured moment.